BROAD BASED EMPOWERMENT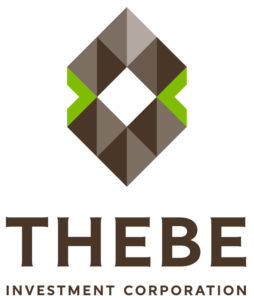 We believe very strongly in the principles of Broad Based Black Economic Empowerment (BBBEE) and providing opportunities for development to previously disadvantaged individuals and communities.
Thebe Investment Corporation (Thebe) is a major shareholder in Headstream and is the key driving force behind the Company's empowerment strategy. Founded in 1992 as a pioneering BBBEE company, Thebe has grown into one of South Africa's leading African investment management companies. Thebe provides investee companies with access to extensive management, finance and risk management skills. The companies also benefit from Thebe's experience in quality and sustainability reporting and compliance.
Thebe is a shareholder in Headstream Water Holdings (Pty) Ltd, holding 40% of the company.
Community Involvement and Upliftment
Through its community development arm, the Thebe Community Development Foundation, Thebe is becoming more active in the provision of clean and safe drinking water within South and Southern Africa.
It is vital that communities understand the importance of managing and conserving their precious water resources. As an active company in the water sector we will seek to get the communities in the regions in which we operate involved in the development and safeguarding of their water infrastructure and resources. We believe the only way of ensuring that the water resources and infrastructure are safeguarded is by giving local communities a sense of ownership and pride in these assets.
Our drinC water purification division works closely with the Thebe Foundation and other NGOs to provide clean safe water to vulnerable disadvantaged communities. READ MORE (link to drinC section in Projects).

Job Creation and Skills Development
As a young company in a growing market we anticipate creating many jobs in the water sector as we expand the footprint of out technologies. We consider our water and wastewater treatment technologies to be unique and at the forefront of what is currently available in the market. We believe in the importance of maintaining technical excellence and development and as such the training and development of our personnel, partners and all our stakeholders is a focus of the business.